Date: 𝐉𝐚𝐧. 𝟎𝟓-𝟎𝟖, 𝟐𝟎𝟐𝟑
Venue: 𝐋𝐚𝐬 𝐕𝐞𝐠𝐚𝐬 𝐂𝐨𝐧𝐯𝐞𝐧𝐭𝐢𝐨𝐧 𝐂𝐞𝐧𝐭𝐞𝐫
Booth: 𝐖𝐄𝐒𝐓 𝐇𝐀𝐋𝐋, 𝐋𝐕𝐂𝐂, 𝐍𝐕 & 𝐃𝐈𝐆𝐈𝐓𝐀𝐋 – 𝐍𝐨. 𝟑𝟓𝟏𝟐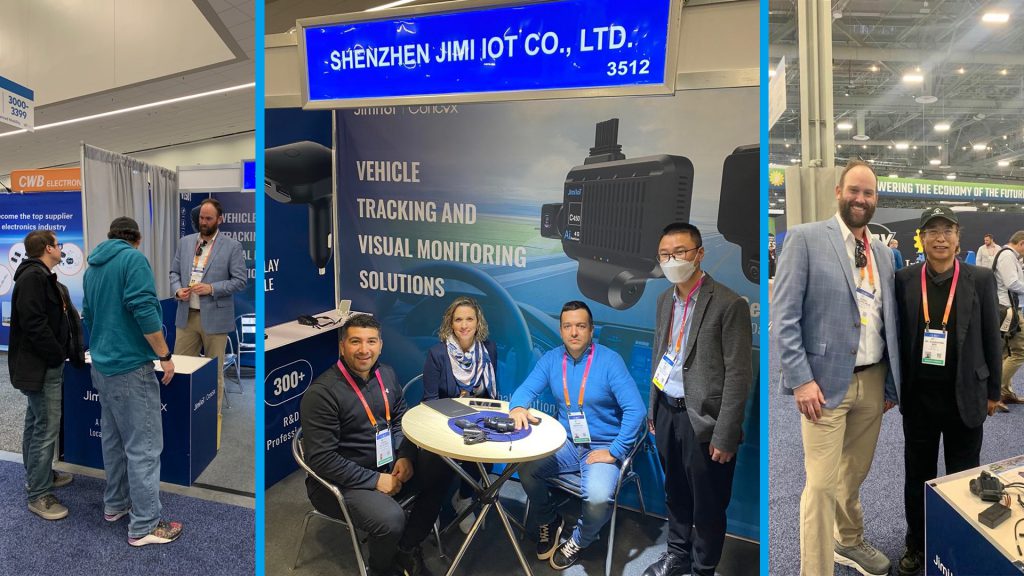 Jimi IoT & Concox at the CES 2023 Las Vegas – visit us at booth No. 3512, where we will present the first Multi-channel AI-Powered Dash Cam JC450 series for heavy-duty vehicles.
The JC450 series is also suitable for vans and trucks, capable of recording 4/5 separate channels simultaneously, and provides valuable ADAS and DMS algorithms that actively assist drivers to increase awareness and safety on the road by providing real-time, actionable alerts. Video clips triggered by key events or the in-cab SOS button are saved to the cloud for later review or evidentiary support.
There are 2 microSD slots on the main unit of the JC450 camera system, allowing for up to 512 GB of on-device storage. This allows you to store much more data than you anticipated and meet long-distance data transportation requirements fully.
Other excellent products consumers can check out at this exhibition include:
> LL303 – Solar-powered tracker with multiple BLE sensors
> VL501 – Plug-n-play tracker with GNSS, LTE, and BLE
> LL701 – Asset management terminal with ultra-long standby
The exhibition runs until Jan. 8th. Come meet us face to face. Discover the latest IoT devices up close, and learn how they can help you streamline operations and boost your business!
Feel free to contact us for more information if needed.